Visit KSJ
SHOP KEISTONE JEWELRY AT THESE LOCAL RETAILERS:
University Pickers (3405 Triana Blvd SW, Huntsville, AL 35805
Pearly's Natural Food & Mercantile (2818 Governor's Drive, Huntsville AL)
Prism Crystal Shop (2325 Whitesburg Dr, Huntsville, AL)
UPCOMING POPUP MARKETS*:
All events are rain or shine unless otherwise noted.
February 11th,12th & 14th @ Texas Roadhouse (121 Jeff Rd NW, Huntsville AL)
April 22nd @ Gardendale Magnolia Festival INSIDE CIVIC CENTER (Gardendale, AL)
*Dates added frequently.
**Tentative
Metals
Stainless Steel

Stainless steel is an alloy of steel and chromium. As someone whose ears get itchy even with sterling silver, Kei handcrafts most pieces using surgical grade steel which is a waterproof metal considered hypoallergenic due to it being free of copper and nickel. It is highly durable, tarnish resistant, and typically has a silver sheen, but, unlike silver, it will not corrode and is rigid, so it stands the test of time well. 
Sterling Silver

Sterling silver is a precious metal that is much softer than steel. However, the added metals make it stronger than gold which means it will hold up well to daily wear. Sterling silver is 92.5% pure silver and is considered hypoallergenic, though it may contain trace amounts of nickel (which could cause irritation in highly sensitive skin types).
Copper

Copper is the oldest metal found in nature that has been mined and prized since prehistoric times. The copper used in KeiStone designs is not alloyed (mixed with other metals) but is sealed with a coating to resist water and tarnish. This coating means that you won't get the green staining on your skin copper commonly causes (which is completelly harmless) until that coating wears off (usually around 3 months, depending on wear).
Brass

Brass is an alloy of copper and zinc which resembles the color of gold. Some elements of a few KeiStone pieces are acquired by disassembling and repurposing old brass jewelry. Due to it containing copper, this metal also leaves a green stain on skin. However, brass elements in KeiStone pieces are sealed with a tarnish and moisture resistant coating to protect it from getting a dark patina for a few months.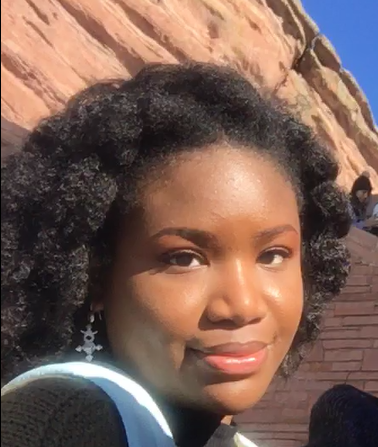 Meet the Artist
After leaving her salaried management career with Signet Jewelers, Keijah (Kei) created KeiStone Jewelry as a way to continue her love for jewelry and spread the joy that sentimental adornments gave her customers. She is a self-taught jeweler and lifelong artist with a Bachelor of Science in Business Management. She is also certified by the Gemological Institute of America and worked for years in the fine jewelry industry with notable retailers such as Zales and Kay. Today, she utilizes her natural talent and acquired knowledge to create original designs, customs, and jewelry repairs.
Join Gem Reward$

Sign up for KeiStone Gem Rewards to earn gems with each order and save on your next purchase, access Gem-exclusive pre-launches, giveaways, and more!

Earn Reward$

Shop In Person

KeiStone Jewelry is now in University Pickers, Huntsville!

OR

Visit Kei at a location near you!

Click for Dates

Follow us @KeiStoneJewelry

Facebook, Instagram, TikTok, Pinterest, YouTube